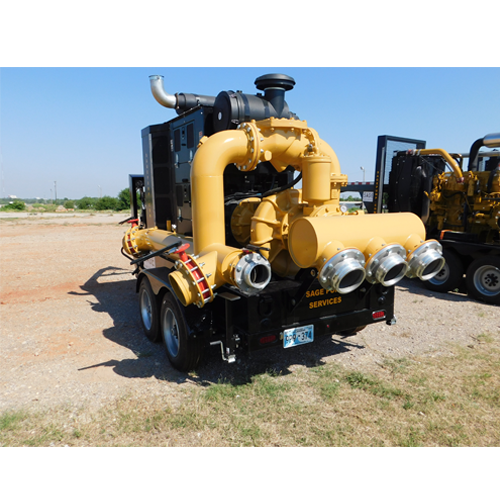 The Sage Difference
Sage Rental Services is committed to delivering a consistent, reliable rental experience each and every time a customer chooses us for their pumping needs. We know that safety, dependable equipment that operates properly, timely service maintenance when needed, and accurate invoicing are vital to our customers project.
Anything short of this is unacceptable! Don't settle for less. Thanking you for choosing Sage Rental Services for a high quality, consistent rental experience that will make your life easier.
Established in 2017, Sage Pump Services provides an innovative approach to pump manufacturing, rental, sales and services throughout the world. Find our more about our pump solutions here.
Through various concentrated partnerships with premium component vendors, including Caterpillar, Pioneer Pump and Lofa, Sage's distinguished leadership and world-class fleet of industrial, high-grade equipment are putting the company at the forefront of the market industry that was once lacking these services.
Sage is committed to providing superior services with a wide-range of capabilities that will improve productivity as well as enhance the operating success of its customers.
Sage Rental Services is one of the most trusted in the industry. We offer a diverse fleet of trench safety equipment for rent and sale.
Commitment to world-class customer service
Over 40 years of experience in the field
Reliable support + service available 24/7/365
We specialize in the rental and sale of trench safety equipment and related services. Our goal is to become the leading authority in shoring solutions throughout North America. We take pride in our ability to offer world class service to the entire underground construction industry, which includes, but not limited to, the following:
Underground Utility
Excavation
Pipeline
Sewer / Water
Industrial
Petrochemical / Refineries
Civil Infrastructure
Sitework
General Contractors
SAFETY TRAINING WITH SAGE RENTAL SERVICES
Before we supply our end users with reliable, cost effective solutions for their pump and trench rental needs, we take a proactive approach to safety on our rental yards and in our shops. A high regard for safety is ingrained in our culture from day one of a new employee hire throughout their career with continued safety education. As a company we have a philosophy of being risk averse. We perform jobsite activities fast, efficiently and most importantly SAFELY.
Here at Sage, safety is everyone's responsibility. We empower all employees to participate in routine examinations of our safety protocols. This has created an overall safety awareness that is among the best in the rental industry.
Our culture of safety starts in the shop and continues to the jobsite. We perform turnkey on-site services to our rental equipment without cutting corners that may end up in tragedy for our employees as well as yours. Proper planning, constant communication between end-user, service manager, and field tech regarding changing conditions and deadlines are only a few of the things Sage does to reduce the risk of injury and reduce your downtime.
There are numerous pump and trench safety training activities and safety programs that our employees participate in before they ever show up at your Jobsite. We make every effort to protect the most important assets, OUR PEOPLE AND YOUR PEOPLE!

Get in Touch
Contact Sage Rental Services
Get in touch with Sage Rental Services for 24 hour sales, rentals, and support. "Good place for equipment rentals!"
— Emmanuel
"Awesome service company always helping get my jobs completed in a timely manner, and always available and responsive. I am very pleased with their service and equipment."
— Clark
"I enjoyed my time with Sage Rental Services. Like any other job you have your likes & dislikes. Overall it was a good experience in my part. Lots to learn & great people to work with."
— Sarah
"I really enjoyed working for Sage Rental Services. Everyone was very friendly and we all had a common goal of satisfying our customers. We all cared for one another as well. The owners really cared about the employees' well being."
— Brian
"Sage Rental Services was a really cool place to work for. Getting to see and work on all the different types of equipment was awesome. The people were pretty easy going once they got to know you."
— Steve
"Great environment, Good Culture, and a great place to work."
— Rebecca