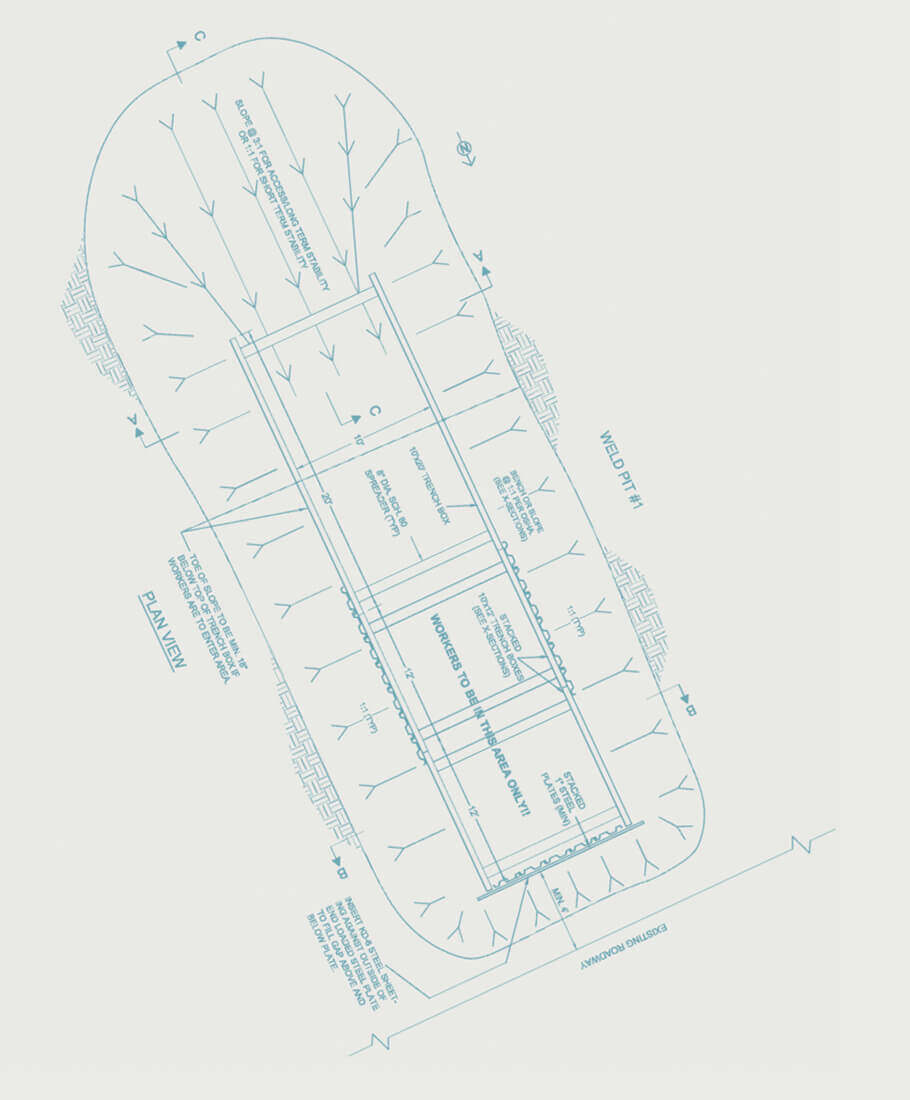 Sage Rental Services provides turnkey solutions for all industries. Our turnkey services offer customers a complete solution for system rentals, system sales, and pump bypass services. We manage everything from installation to breakdown for our customers.
Our project engineers will map out the most efficient and effective solutions for your jobsite, whether it be a temporary or permanent installation.
Benefits of Using Industrial Turnkey Services
Working with Sage Rental Services adds peace of mind to any jobsite. Sage customers rest assured knowing their projects are being handled with care and efficiency, the result of decades of experience from project engineers who are well versed in varied industry needs and standards. Our turnkey services offer a slew of custom solutions for your unique worksite needs, including: CAD drawings, road ramps, auxiliary fuel tanks, containment berms, custom manifolds, filtration and automation, flow meters, etc. Not to mention increased plan consistency, a single point of contact, streamlined results, and project accountability from start to finish.
Ask Us About Industrial Turnkey Services
Contact Sage Rentals Today
To speak with someone about turnkey services, contact us here or call us at (833) 563-1918.
Questions? We're Here to Help:
(833) 563-1918
Industries That Need Turnkey Solutions
We offer a multitude of custom, complete solutions. Industries that commonly request our turnkey solutions include:
Agricultural
Civil Construction
Disaster Response
Environmental
Government & Military
Industrial
Marine
Municipal & Utilities
Oil & Gas

Our Most Requested Turnkey Services
Sage Rental Services can offer you a custom solution based on your industry and jobsite needs. Our engineers will map out what the job requirements are and handle logistics for you.
Our most requested turnkey services include:
Submittals & Layout Drawings
Emergency Response
Natural Disaster Plans
Pump Watch
Construction Dewatering
River Bypass
Certified Pump Operation
Wellpoint Dewatering
Turnkey Sewer Bypass

Get In Touch
Contact Us
If you'd like to learn more or place your order, give us a call