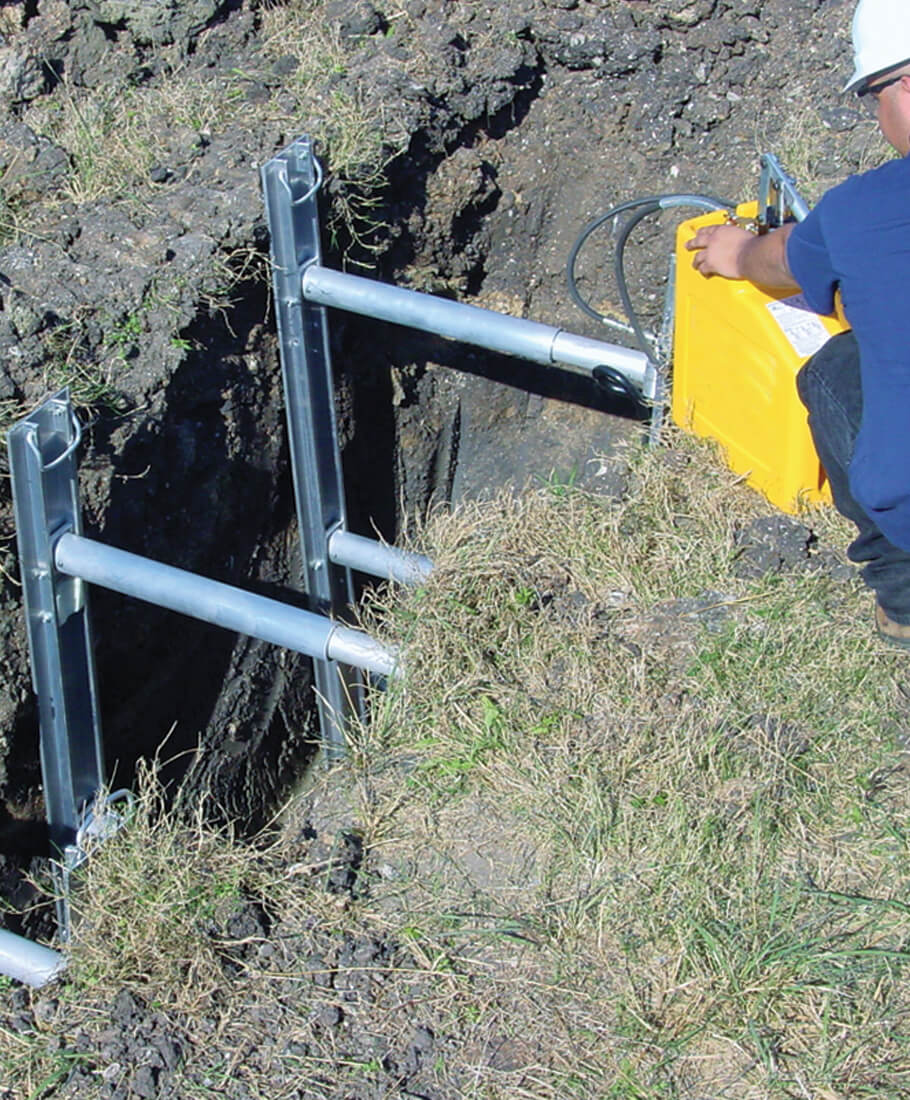 Sage's Aluminum Hydraulic Vertical Shores are the most cost-effective way to shore excavations where more stable soil conditions exist. The units are designed to be used in linear applications where the shores can be installed and removed from above ground at the rate of the excavation process without ever entering the trench. This versatile system applies active pressure to the face of the excavation, allowing for less movement of the surrounding soils.
Sage has designed its vertical shoring to maximize the ease of transport, storage capacity, and versatility. The light-weight high strength aluminum alloy allows most units to be installed by one person and provides for easy transport of the vertical shore down the excavation line. The socket side bumper pad gives the proper retracting angle for easy storage and movement. The rail sizes and cylinder ranges can vary according to your excavation requirements.
The innovative 4-port swivel protected cylinder pad provides an even greater versatility in changing hydraulic Guide Frame for End Protection configurations. Sage provides both standard vertical shores and patented locking shores that have the flexibility to cover the needs of any fleet size. These features, along with our proper hydraulic stringent focus sealing, is what sets Sage Trench Services apart from the competition.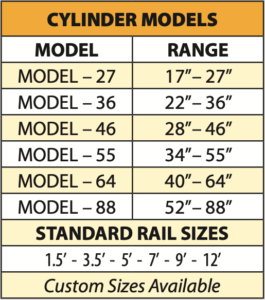 Get In Touch
Contact Us
If you'd like to learn more or place your order, give us a call