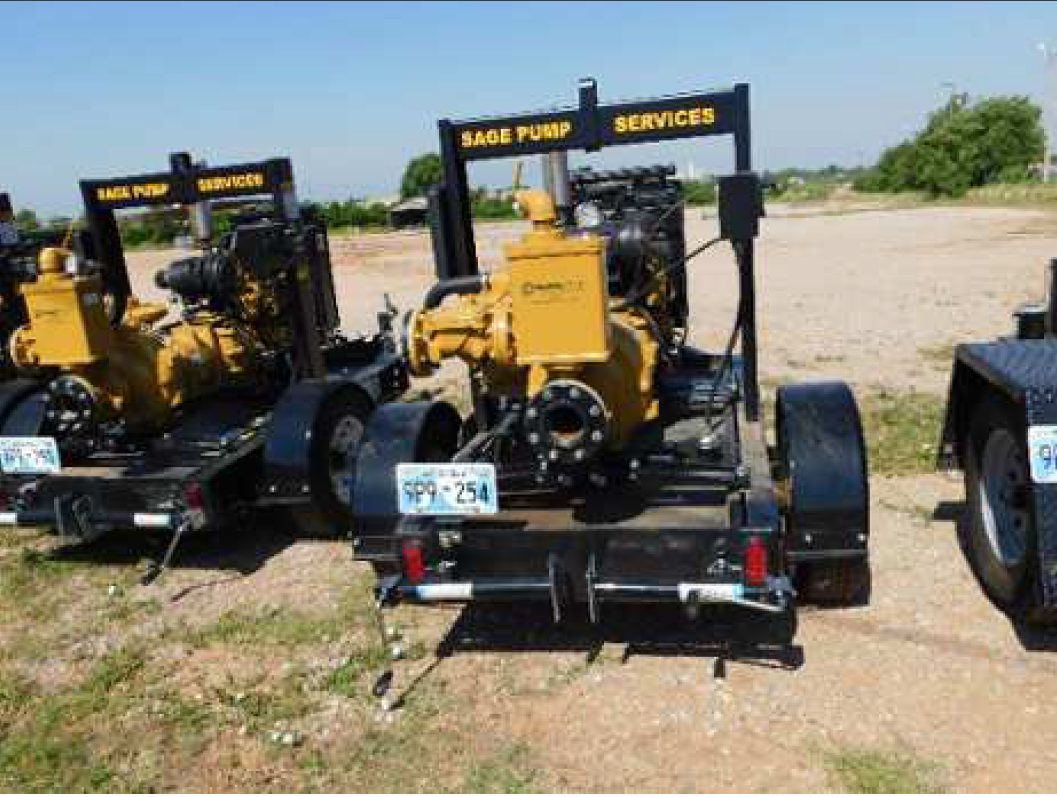 Model: PP66S12L71-Cat C4
Pioneer Prime Series – Vacuum Assisted, End Suction Centrifugal Pump
A heavy-duty, high-volume trash pump is a versatile tool, making it a valuable asset across various industries because it can serve many purposes. Our high-volume trash pumps work efficiently in multiple settings, from construction sites to mining and power generation. We offer 6-inch, vacuum-assisted PP66S12 rental pumps so you can complete your work using the highest-quality hardware at a reasonable cost.
| | |
| --- | --- |
| Bare Shaft | Vacuum-Assisted |
| Frame Mounted | Run Dry |
| Fully Automatic Dry Priming | Heavy Duty Solids Handling Pump |
| Mechanically Driven Diaphragm Style Vacuum Pump Priming System | 50 CFM Air Removal Capability |
| Single Priming Chamber with Positive Sealing Air Separation PosiValve™ with Stainless Steel Float Ball & Linkage | Swing Style Discharge Check Valve – Ductile Iron with Buna-n Disc |
| | |
Size
6″ x 6
Max Flow
150 x 150mm
Max Head
3,400 USGPM
780 m3/h
215 l/s
Flow @ BEP
81%
Efiiciency @ BEP
3″
Max Solids Handling
76mm
Max Operating Speed
2200RPM
Suction Connection
6″ (150mm) 150 ANSI Flanges
Delivery Connection
6″ (150 mm) 150 ANSI Flanges
Bearing Lubrication
Oil STD
Grease optional
Fasteners
Imperial
Pump End Bearing
Single Row Ball
Drive End Bearing
Single Row Ball
Shaft
17-4 PH Stainless Steel
Engine
Caterpillar C4 4stroke, 4cycle, Water Cooled Diesel Engine
Fuel Tank Capacity
110 Gallons
Fuel Consumption
3-3.5 Gallon/Hr
Horsepower
60Hp @1800RPM
Instrument Panel
Lofa 750
Mechanical Seal
Single seal w/ Tungsten Carbide vs. Silicon Carbide Seal Faces, Viton® Elastomers, 300 series Stainless Steel Hardware and Spring, Designed for Indefinite Dry Running
Impeller
CA6NM SS
CD4MCu
Volute
Ductile Iron ASTM A536 65-45-12
CD4MCu
Wear Ring
ASTM A48 Class 40 Gray Iron
316 SS
Suction
Cover Ductile Iron ASTM A536 65-45-12
CD4MCu
Bracket
Ductile Iron ASTM A536 65-45-12
CD4MCu
Backplate
Ductile Iron ASTM A536 65-45-12
CD4MCu
About PP66S12L71 Rental Pump
Equipped with a single priming chamber with positive sealing air separation PosiValve™, this pump is designed to work efficiently. It uses the best components to deliver reliable performance for any work environment or application. As a vacuum-assisted pump, the PP66S12 comes with automatic level controls that keep the pump working consistently while unattended.
The pump is mounted on a frame and has an air removal capability of 50 cubic feet per minute (CFM). This sturdy machine will serve you well with features like fully automatic dry priming.
At Sage Rential Services, the 6-inch PP66S12 Pioneer Pump rental models we offer are kept in the best condition and receive proper maintenance to ensure excellent performance. This model, in particular, is known for its reliability, flexibility and versatility. This rental model from Pioneer Pump features quality materials, such as stainless steel and ductile iron, that meet relevant industry standards for durability and safety.
Applications and Capabilities
Our 6-inch, vacuum-assisted pp66s12 rental pumps are chosen for their versatility. They are capable of handling sewage, removing wastewater, construction site dewatering, mining operations, sewer bypass projects, draining water from a containment unit and agricultural irrigation.
This end-suction centrifugal pump is compact and powerful, making it well-suited for your most heavy-duty requirements. Experience lower maintenance and fuel costs thanks to sturdy construction and a high-efficiency design. This pump is built for pumping liquids containing solids less than 3 inches in diameter, allowing you to gain greater use from your pump with increased application flexibility. It can also run at variable speeds, further enhancing this equipment's value on your job site.

Why Choose Sage Rental Services for Rental Pumps?
At Sage Rental Services, we provide a wide variety of pumps for several industries, ensuring we always have a solution for your needs. Our clients choose our high-volume trash pumps for their durability, reliability and excellent performance across all fields, regardless of what your job site looks like.
Our team of experts will gladly assist you in finding the ideal rental pump for your application. We are proud to serve as the leading supplier of equipment like 6-inch submersible pump rentals throughout our service area. Our rentals are a cost-effective, high-performing option when you require a dependable, high-quality solution.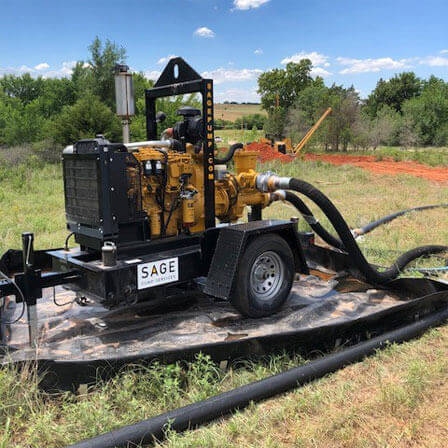 Secure Your 6" Vacuum-Assisted Pump Rental
If you're ready to remove water and solids from your job site with Pioneer Pump's 6-inch PP66S12 model, trust the Sage Rental Services team with your rental.
You can learn more about our rental services, pricing and the availability of our pumps when you contact our team online or call us at 833-563-1918.