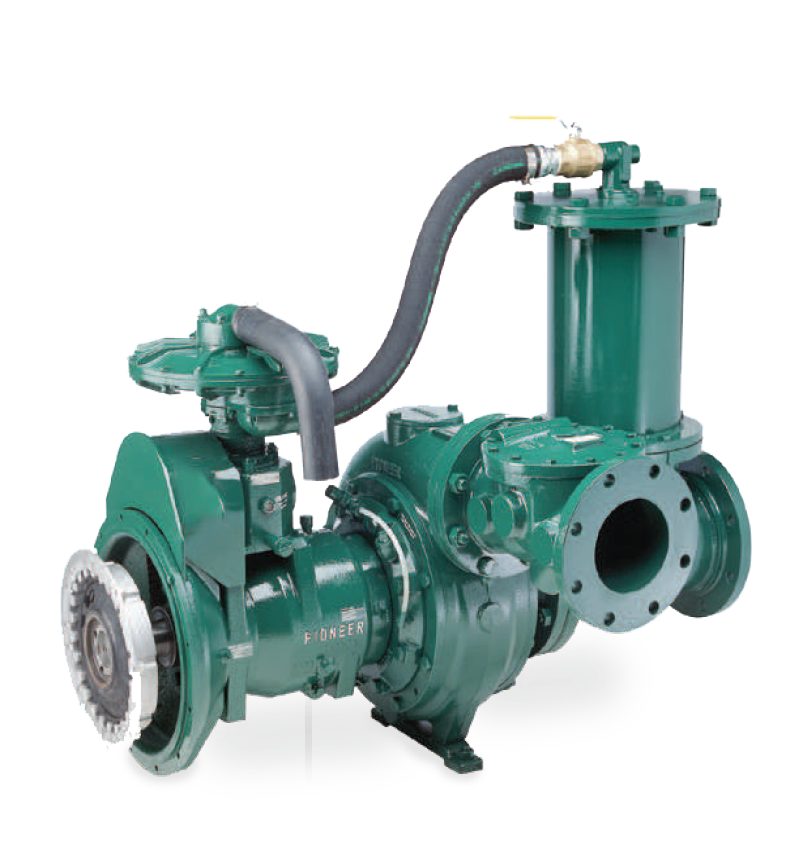 Model: PP88S12L71
Pioneer Prime Series – Vacuum Assisted, End Suction Centrifugal Pump
High low, solids handling heavy duty pump. The PP88S12 is a high low, ruggedized pump designed to operate over a broad range of performance while delivering outstanding suction lift. The rugged construction and modular design provide proven reliability and flexibility in the most demanding applications.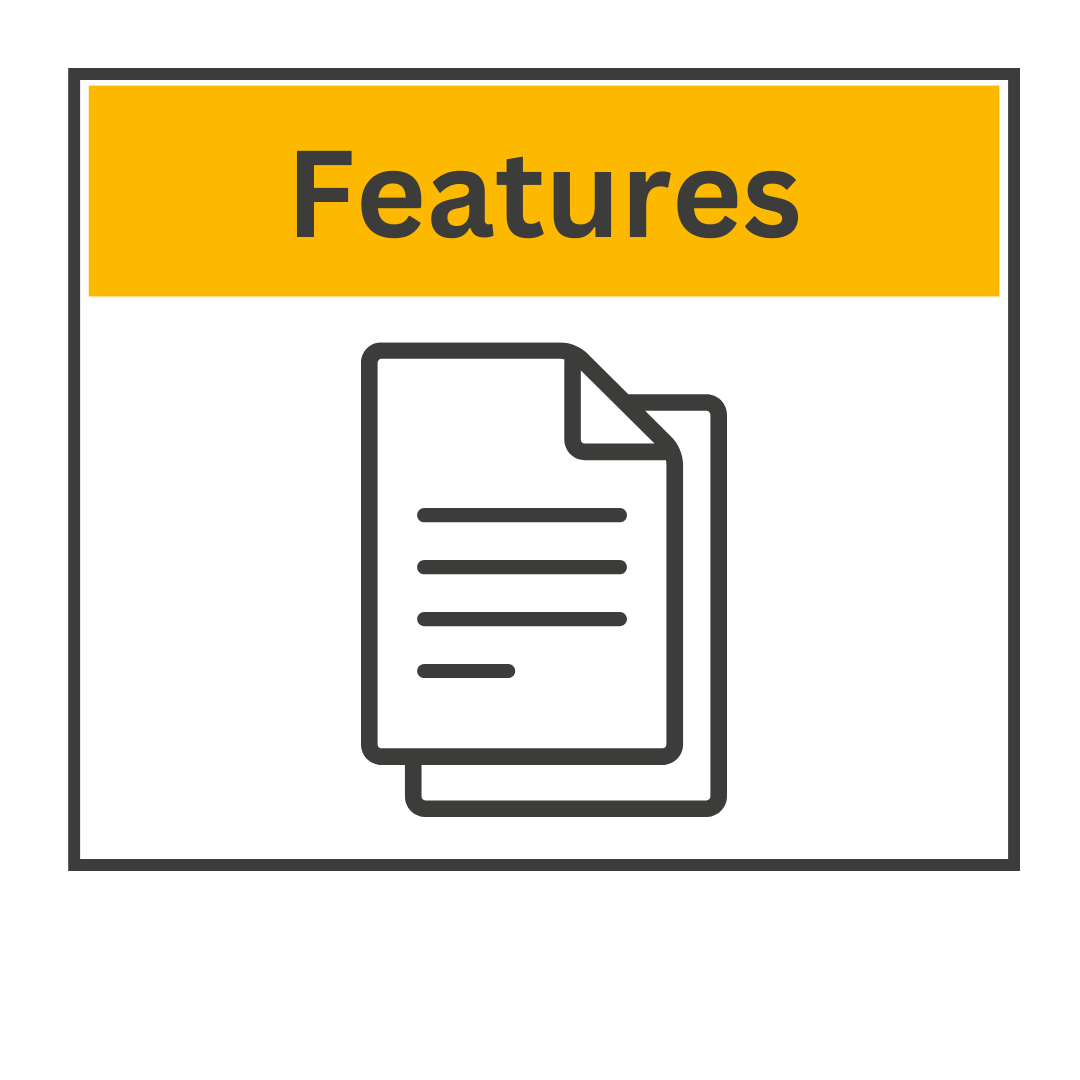 | | |
| --- | --- |
| Mechanically Driven Diaphragm Style Vacuum Pump Priming System | 50 CFM Air Removal Capability |
| Positive Sealing Air Separation PosiValve™ Priming Chamber with Stainless Steel Float Ball & Linkage | Swing Style Discharge Check Valve – Ductile Iron with Buna-n Disc |
| Bare Shaft | Frame Mounted |
| Fully Automatic Dry Priming | Vacuum-Assisted |
| Run Dry | Heavy Duty Solids Handling Pump |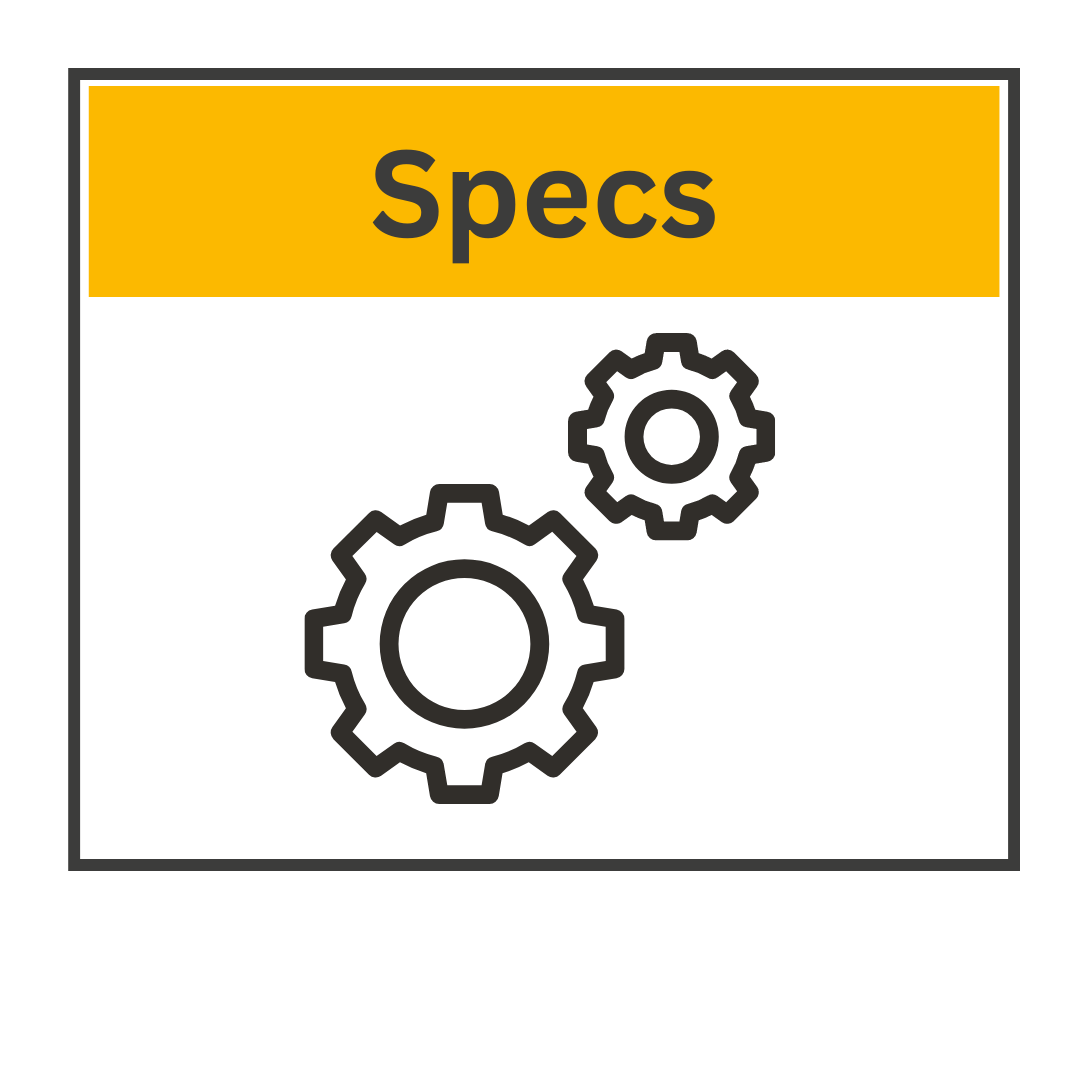 Size
8″ x 8″
200 x 200 mm
Max Flow
4,500 US GPM
1040 m3/h
280 l/s
Max Head
200ft
60m
Flow at BEP
2,600 US GPM
600 m3/h
160 l/s
Efficiency at BEP
70%
Max Solids Handling
3.0″
76 mm
Max Operating Speed
2000 RPM
Suction Connection
8″ (200 mm)
150 ANSI Flanges
Delivery Connection
8″ (200 mm)
150 ANSI Flanges
Bearing Lubrication
Oil STD
Grease Optional
Fasteners
Imperial
Impeller
CA6NM SS
CD4MCu
Volute
Ductile Iron ASTM A536 65-45-12
CD4MCu
Wear Ring
ASTM A48 Class 40 Gray Iron
316 SS
Suction Cover
Ductile Iron ASTM A536 65-45-12
CD4MCu
Bracket
Ductile Iron ASTM A536 65-45-12
CD4MCu
Backplate
Ductile Iron ASTM A536 65-45-12
CD4MCu
Mechanical Seal
Single seal w/ Tungsten Carbide vs. Silicon Carbide Seal Faces, Viton® Elastomers, 300 series Stainless Steel Hardware and Spring, Designed for Indefinite Dry Running
Pump End Bearing
Single Row Ball
Drive End Bearing
Single Row Ball
Shaft
17-4 PH Stainless Steel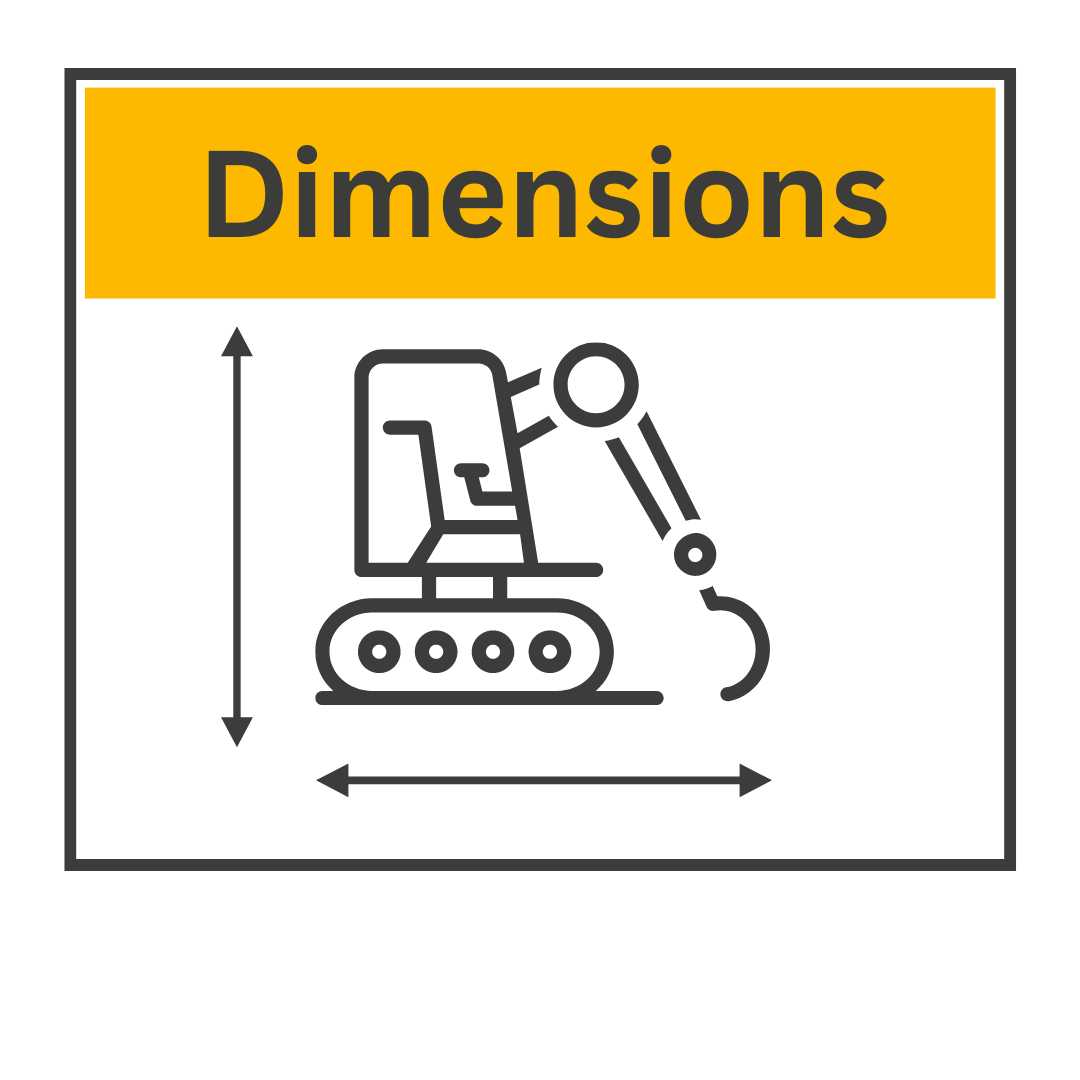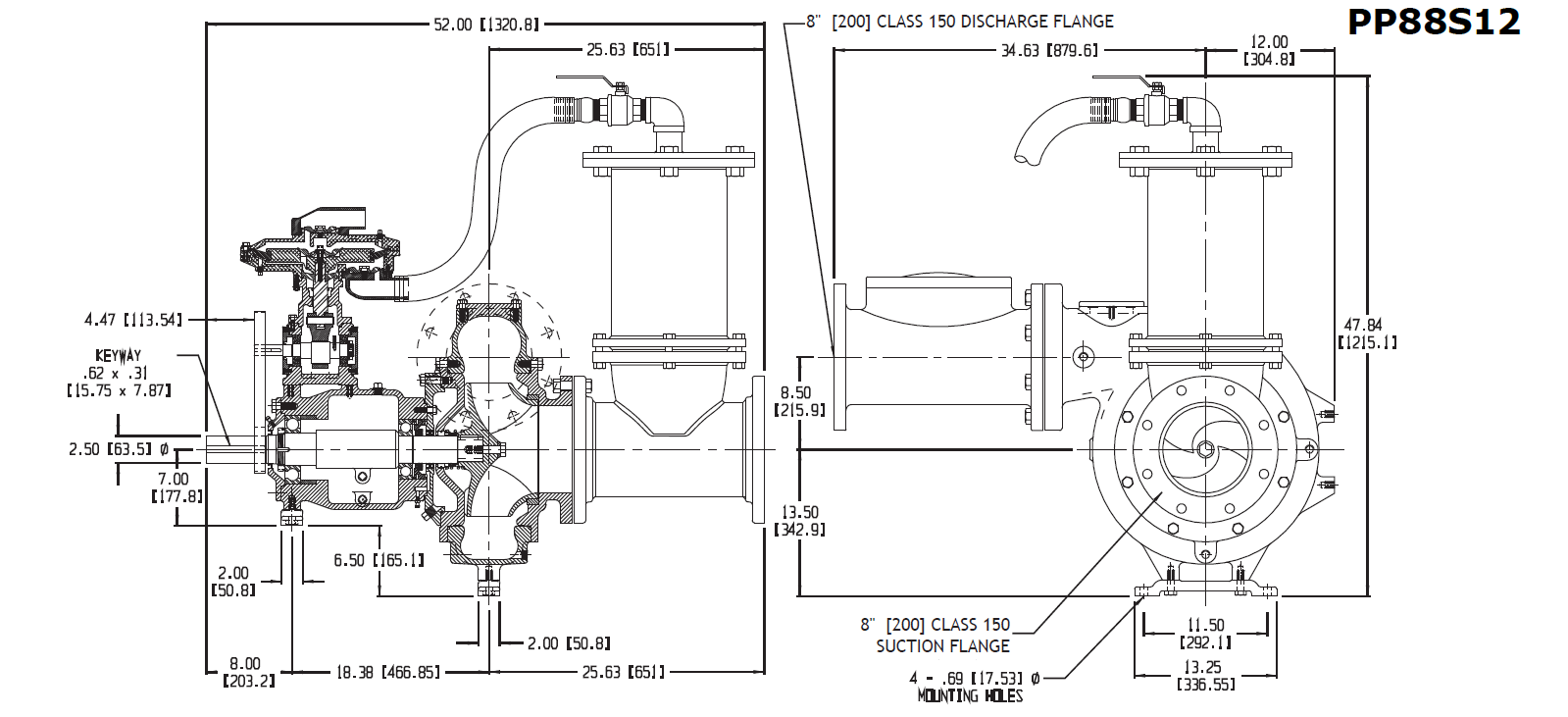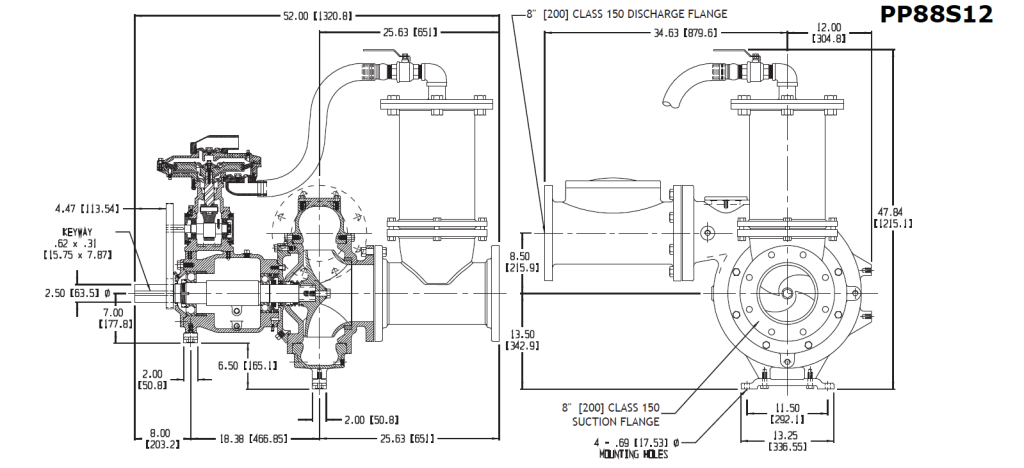 High-Volume Trash Pump Rentals
Searching for reliable trash pump rentals to complete your next big project? Sage Rental Services has a fleet of heavy-duty, high-volume trash pumps for temporary jobs. These pumps are hardworking, reliable, and versatile, so you can be confident they'll meet your project's specific requirements.
Our automatic priming, vacuum-assisted trash pumps with run dry capabilities are used in the most demanding applications in many different industries. With flows reaching 18,000 GPM, typical applications include job site dewatering and sewer bypass, as well as many applications in refineries and chemical plants involving tank cleaning, product transfers and cooling tower pumps.
When to Use High-Volume Trash Pumps
Trash and high-volume well pumps are ideal for pumping liquids containing solids over 2 inches in diameter. Our trash pumps are versatile and can handle sewage, wastewater removal, and construction site dewatering. What's more, they can transport liquid containing sticks, stones, gloves, and miscellaneous debris without clogging or getting damaged.
The powerful engines and durable designs make our trash pumps reliable and efficient in the most demanding industrial applications. The modular design of our trash pumps also offers flexibility and exceptional performance for any job. Their outstanding suction allows your team to complete high lifts when working in quarries, trenches, or mines.
High-volume trash pumps are perfect for a range of applications, including:
Construction
Industrial processing
Mining
Wastewater processing
Power generation

Types of Trash Pumps
At Sage Rental Services, we carry a range of vacuum-assisted sewer bypass pumps. Our selection includes:
4-inch vacuum-assisted PP44: This pump features dry-running capabilities, extreme flow technology, and an eco-friendly priming system. Although its input and output only measure 4 inches, the PP44 can handle solids up to 3 inches and has a maximum flow rate of 1,500 U.S. gallons per minute (GPM) at 1,800 revolutions per minute.
6-inch vacuum-assisted PP66S12: The high-flow PP66S12 is a heavy-duty pump that can handle solids up to 3 inches in diameter. This pump's hoses measure 6 inches in diameter and it can run dry without damaging its system.
6-inch vacuum-assisted PP66S14: This centrifugal pump can run dry indefinitely thanks to an oil-lubricated mechanical seal. The pump features extreme flow technology, auto start controls, and an environmentally safe priming system. The PP66S14 has 6-inch connections and a maximum operating pressure of 250 pounds per square inch.
Our selection of trash pumps allows your team to choose the model that best suits your needs. Not sure which machine you should rent? Our team is happy to discuss your project scope and budget to determine the perfect pump for your requirements.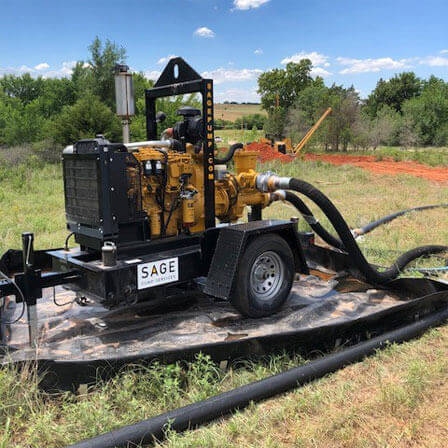 Choose Sage Rental Services For Your Next Trash Pump Rental
Whether you need more equipment for an upcoming job or a replacement pump for a broken one, our team is ready to help. We specialize in providing high-quality, reliable rentals to a range of industries. From assisting professionals with emergencies to helping contractors complete jobs, we're committed to seeing our customers succeed.
Our rentals are available 24/7, and we offer four-hour replacements for all of our rental machines. What's more, our experienced team is happy to help you find exactly the right pump for your applications. Ready to get started? Contact Sage Rental Services online today or call at 833-563-1918.

GET IN TOUCH
Contact Sage Rentals Today
Get in touch with Sage Trench Services for 24 hour sales, rentals, and support.