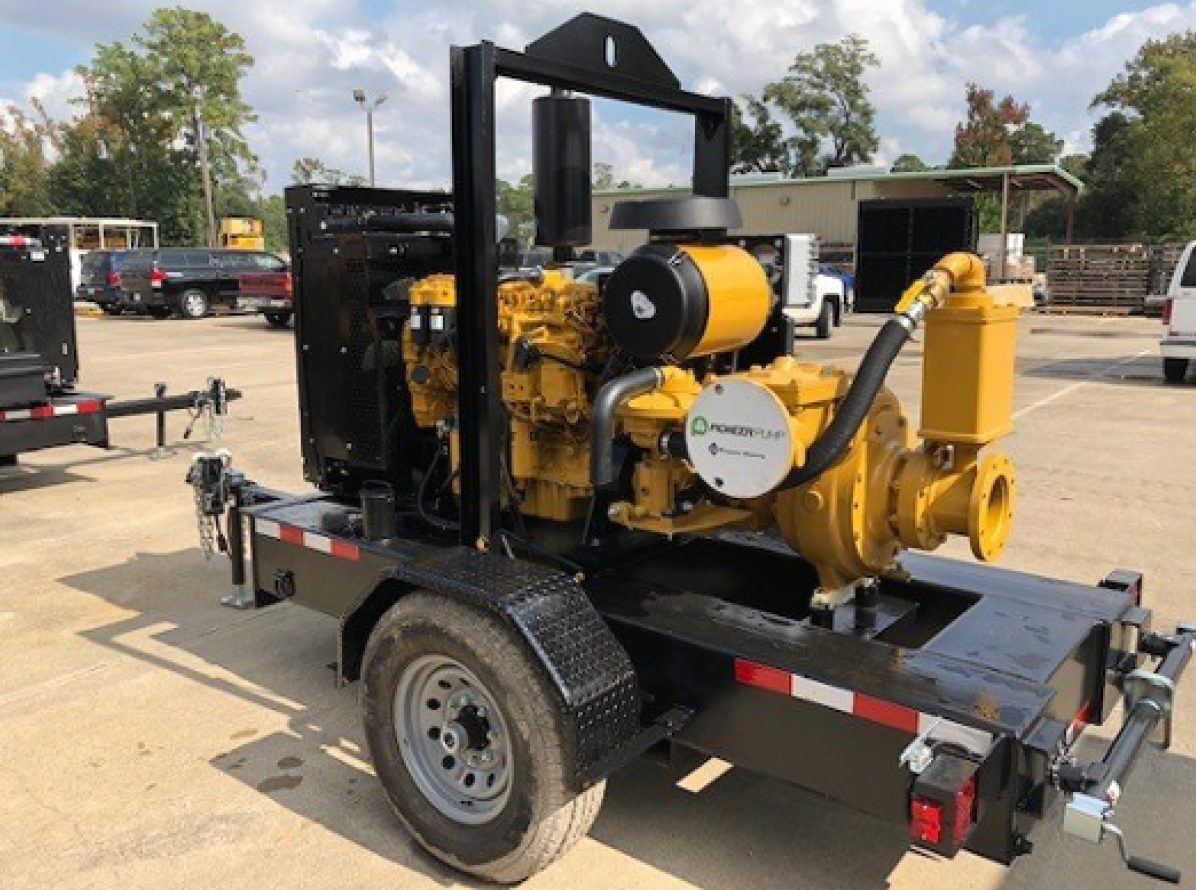 Model: PP66S14L71
Pioneer Prime Series – Vacuum Assisted Centrifugal Pump
This centrifugal pump can run dry indefinitely thanks to an oil-lubricated mechanical seal. The pump features extreme flow technology, auto start controls, and an environmentally safe priming system. The PP66S14 has 6 inch connections and a maximum operating pressure of 250 pounds per square inch.
Extreme Flow Technology
Environmentally Safe Priming System with Patented PosiValve™ – No Blow By
Indefinite Run-Dry Capability
50 CFM Air Removal Capability
Mechanically Driven Diaphragm Style Vacuum Pump Priming System
Oil-Lubricated Mechanical Seal Allows the Pump to Run Completely Dry without Damage
Positive Sealing Air Separation PosiValve™ Priming Chamber with Stainless Steel Float Ball & Linkage.
Swing Style Discharge Check Valve – Cast Iron with Buna-n Disc
Auto Start Controls
Options
Control Panel: Lofa 750 ASC Panel with Float Controls
Brakes: Electric or Hydraulic
DOT Ready – Consult State Requirements for Details
Size
6″ x 6 Class 150 ANSI Flanges
Max Solids Handling
3″
Max Operating Pressure
250 PSI (17.2 BAR)
Suction Cover
6″ (150mm) 150 ANSI Flanges
Bearing Housing
ASTM A48 Class 30/35 Gray Iron
Pump End Bearing
Single Row Ball
Drive End Bearing
Single Row Ball
Shaft
1144 Stress Proof Steel Chromed
and Ground Fits
Engine
CAT C7.1
Fuel Tank Capacity
130 Gallons
Fuel Consumption
3.47 Gallon/Hr @1800RPM
Mechanical Seal
Single Type Seal w/ Tungsten Carbide vs. Silicon Carbide Seal Faces, Viton Elastomers, 300 Series Stainless Steel Hardware and Spring Seal System
Impeller
Enclosed Type Impeller w/3" Spherical Solids Handling Capability – ASTM A744 CA6NM Stainless Steel
Volute Casing
ASTM A536 Grade 65 45 12 Ductile Iron
Wear Rings
ASTM A48 Class 40 Gray Iron
Suction Cover
ASTM A536 Grade 65 45 12 Ductile Iron
Bracket
ASTM A48 Class 30/35 Gray Iron
Backplate
ASTM A536 Grade 65 45 12 Ductile Iron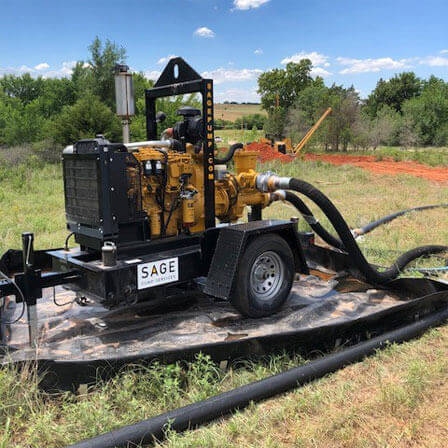 Get a PP66S14L71 Trash Pump Rental from Sage Rental Services
Contact Sage Rental Services online today or call at 833-563-1918.