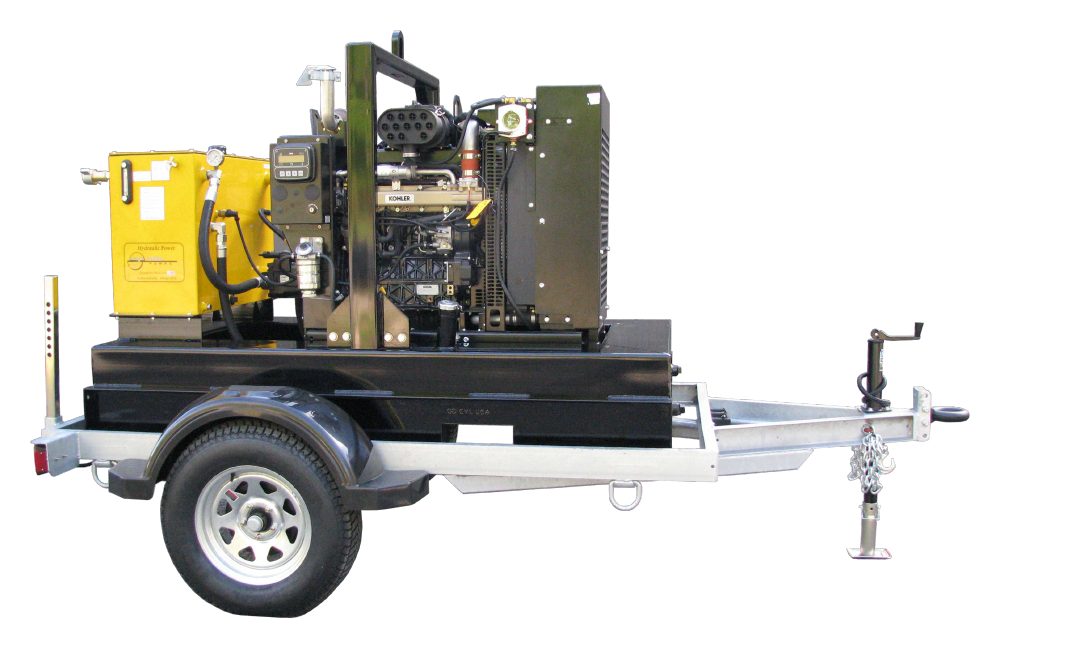 Mobile Hydraulic Power Unit: Model HT66DKV
The HT66DKV power unit has a Kohler diesel engine that aligns with the Environmental Protection Agency's Tier 4 Final emission standards. Our new frame design allows for easy handling and transport with a removable trailer option.
*Unit shown with optional trailer
Liquid Filled Pressure Gauge
Spin-On Return Filter w/Indicator
EPA Tier 4 Final Clean Diesel Engine
Tank Top Filler/ Strainer
Electronic Engine Control Panel
System Relief Valve
Variable Flow Pressure Compensated Hydraulic Pump
Skid frame with built-in extended-run fuel tank, single point lifting bracket and fork slots
Variable Speed Control
Fluid Level/ Temperature Gauge
Efficient Hydraulic Oil Cooler
Made in USA
Options:
Removable Highway Trailer Meets D.O.T. requirements
Multiple Hydraulic Circuits
Other Flow and Pressure Combinations
Float Switch Operation
Engine:
Kohler KDI2504T Diesel (EPA Tier 4 Final)
Horse Power:
74 (55 Kw) @ 2200 RPM
Hydraulic Output*:
Variable Max 28 GPM (106 LPM)
Operating Pressure*:
Maximum 2900 PSI (197 Bar)
Hose Port Size:
(Pressure and Return) 1" (25 mm)
(Case Drain) 1/2" (13 mm)
Hydraulic Oil:
SAE 10W or 20W Type AW
Also: Biodegradable Oil (Consult Factory)
Oil Filtration:
10 Micron (Standard)
Oil Reservoir Capacity:
50 U.S. Gallons (190 Liters)
Fuel Tank Capacity:
81 U.S. Gallons (307 Liters)
Fuel Consumption:
Approximately 3 U.S. Gal/Hr (11.4 Liters/Hr)
Weight (Skid): (On Trailer):
2293 lbs. (1040 kg) 3426 lbs. (1554 kg)
* For Flows and Pressures Other Than Standard, Consult Factory
*Since we are constantly working to improve our products, specifications are subject to change without notice.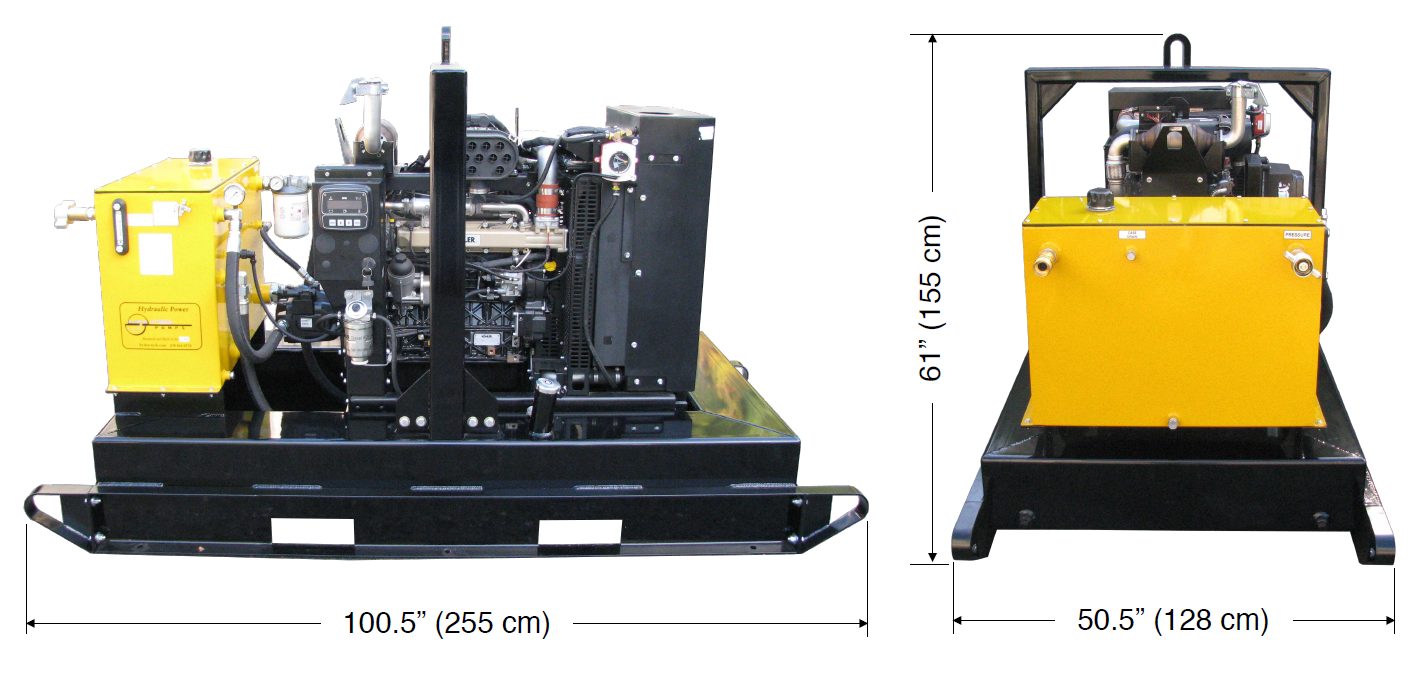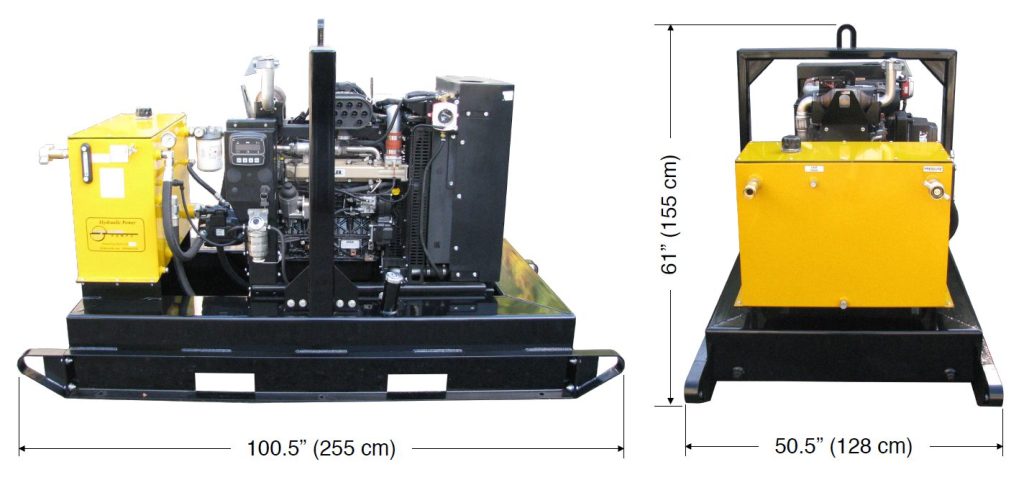 What Is a Hydraulic Submersible Power Unit?
A hydraulic submersible power unit is a piece of equipment that has an engine, pump, and pressure gauge to help workers access hydraulic pressure for their projects. The power unit relies on hydraulic pressure to suction liquids out of areas like trenches or quarries. Every component works together to convert the movement into mechanical energy.
When you rent a 65 HP hydraulic submersible power unit from us, you'll have access to our HT66DKV model. The power unit has a trailer hookup, making it portable and easy to move around your job site.
Benefits of the 65 HP Hydraulic Submersible Power Unit
When you rent from Sage Rental Services, you can ensure you get a hydraulic submersible power unit that meets your project's needs. We provide reliable HT66DKV power unit rentals for companies and contractors. Some benefits of the 65 HP hydraulic submersible power unit include:
Variable flow pressure: Change the flow pressure according to your project's needs. The hydraulic power unit has various settings to accommodate your job.
Multiple speeds: Control the unit's speed to ensure it provides enough power for your tools and other equipment.
Versatile applications: Use the hydraulic submersible power unit for various jobs involving wastewater, sewage, and slurry.
Enhanced operations: Hydraulic power sources are often more efficient compared to those with electrical power. Hydraulics can perform a broader range of power and provide more force. You can also use hydraulic in more ways because it can get submerged.

The Best Submersible Pump Solutions for Your Business
Whenever you need a submersible pump solution, Sage Rental Services has you covered. We carry rental equipment you can use to complete projects.
Our team ensures every piece of equipment you receive works well before letting you take it to your job site. Our certified technicians regularly service and inspect every 65 HP Hydraulic Submersible Power Unit rental to ensure it remains in top condition. Our customer service also extends to providing advice on what submersible pump rentals would best meet your company's needs. Trust our professionals to help you obtain the equipment needed to finish your work successfully.
We ensure you can access the equipment you need whenever you need it. Visit our locations throughout Texas, Louisiana, and Oklahoma to rent a 65 HP hydraulic submersible power unit for your business.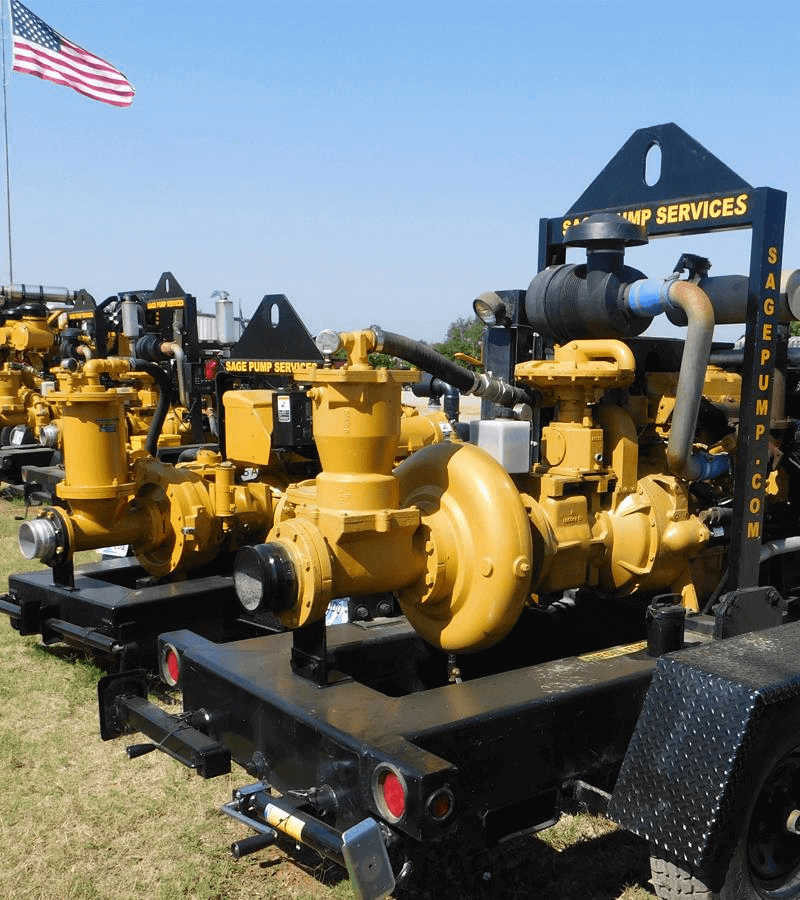 Rent an HT66DKV Power Unit
When you need to get a hydraulic power unit for your project, come to Sage Rental Services. Our team will help you find the models that best meet your needs. We provide exceptional customer service to ensure you find equipment to make your jobs more accessible and efficient. Trust us to help you receive a 65 HP hydraulic submersible power unit rental in Louisiana, Oklahoma, or Texas.
We have over four decades of experience providing hydraulic submersible pump rentals for contractors and companies. You can depend on us for reliable equipment and tools that will help you complete jobs while keeping you and your fellow workers safe.
Complete our contact form or call us at 888-716-7243 to rent a 65 HP Hydraulic Submersible Power Unit.

GET IN TOUCH
Contact Sage Rentals Today
Get in touch with Sage Rental Services for 24 hour sales, rentals, and support.