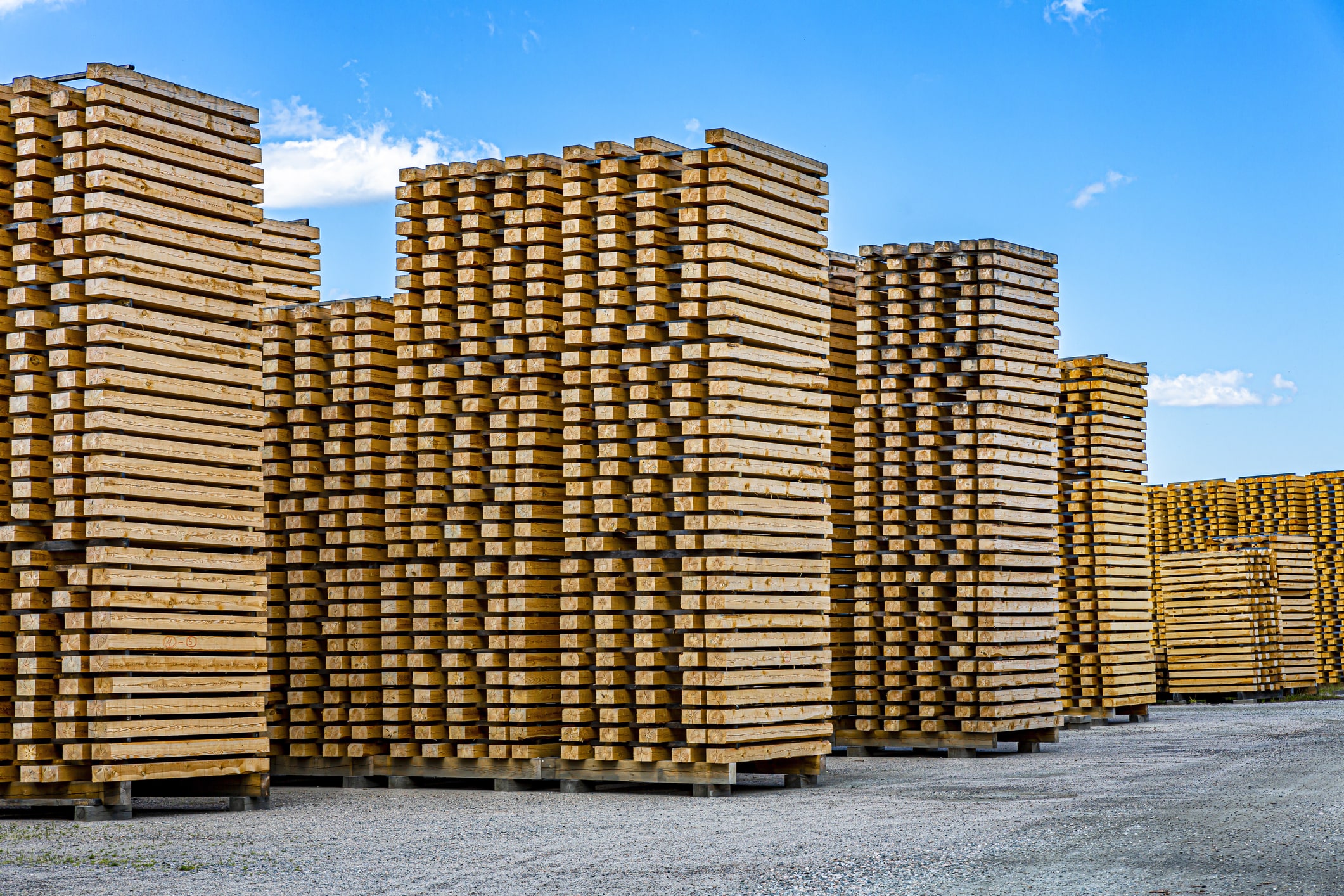 Construction companies and building contractors often use timber mats to create temporary access roads or solid working platforms for heavy machinery. Timber mats for heavy equipment are an essential component of any job site dealing with challenging terrain covered in mud, permafrost or sand. They also protect the ground around a job site by preventing the damage construction equipment can cause.
Sage Trench Services offers new and used 8-inch timber mats for rent near you.
Timber Mat Features
The thickness of our timber mats makes them capable of handling super-duty equipment without collapsing, and timber mats are more durable than laminated or composite mats. Our mats are made of mixed hardwoods, solid oak or Douglas fir and are durable enough to stabilize most track equipment.
Some of the highlighted features of our timber mat rentals include:
Available in various lengths from 16-20 feet.
Mats vary in weight and are determined by size and species.
Transportable by truck with capacity determined by weight.
All our mats can be notched to expose bolts or can be used with cables.
Common Timber Mat Applications
Our wood mud mats for heavy equipment are also referred to as dragline mats and pipeline mats, typically used on ROWs, under cranes, or for bridging creeks, rivers, etc.
Wood mud mats are often the product of choice when using the heaviest tracked construction equipment like bulldozers, cranes, excavators and multi terrain loaders. Some typical applications that use timber mats are:
Pipeline projects
Gravel pits
Trenching
Backfilling foundations
Bridge decking
Power transmission distribution sites
Marine construction
Benefits of Renting Wood Mud Mats for Heavy Equipment From Sage Rental Services
Timber mats are in high demand across the construction industry mainly because of their superior durability compared to other lower mat grades. Their heavy-duty structure allows them to last much longer than alternate designs. Some of the advantages you'll experience by using this heavier type of mat for your applications include:
– Enhanced safety levels: Because timber mats are among the thickest and sturdiest types of mats available, they're not susceptible to sinking when ground conditions are extra wet or soggy. Timber mats provide one of the safest and steadiest work platforms possible for site employees.
– Environmental preservation: Besides preventing the ground from damage, timber mats protect creeks and rivers from contamination by blocking potentially harmful materials from entering the groundwater system.
– Equipment protection: When heavy machinery becomes submerged in mud or water, the results can be highly detrimental to the machine's operation. Timber mats provide enough support to prevent even the heaviest machinery from sinking into the ground.
– Easy setup: The availability of multiple lengths allows workers to build roads and work platforms in various configurations suited to their specific needs. The uniform shape and notched sections allow for easy loading and offloading.

Locate Timber Crane Mats for Rent Near You
If you're considering renting a timber mat system for your work site, Sage Rental Services has you covered. Our team can help with the rental process by providing everything you need to get started. To request a quote or learn more about how our timber mats can benefit your project, call us at (888) 716-7243, visit a location near you or contact us online today.

Get In Touch
Contact Us
If you'd like to learn more or place your order, give us a call.